If you were unable to attend the SOLD OUT Scrivener Mini-Boot Camp this past Saturday,  you're in luck! We've packaged the entire event – webinar videos, handouts and freebies – into one product!
We had a enthusiastic sell-out crowd with Lisa A. Alzo presenting Getting Started with Scrivener.
For up to one year from the purchase date, you'll have unlimited access and learn how to use a Scrivener as a project manager for your family history writing projects and how Scrivener can help improve your writing! Price: $6.95!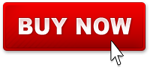 Check Out the Hack Genealogy Store
You can also purchase a commercial version of this past week's boot camp event if you want to use it for your genealogy society's upcoming meeting. Click here to visit the Hack Genealogy Store for more information and to purchase a copy of previous Hack Genealogy Boot Camp materials.
©2015, copyright Thomas MacEntee