Today is Organize Your Home Office Day and in celebration, and to get you motivated to clean your genea-cave, we're offering a special savings TODAY ONLY!
Use promo code ORGANIZE at checkout and save $2 on Taming Your Inner Packrat: Genealogy Clutter Buster Boot Camp To Go – normally $5.95, now just $3.95!
Taming Your Inner Packrat
Are you drowning in a sea of papers, documents, old photographs and other research materials? Feeling like a family history hoarder? If you want to start the New Year off right as a more efficient and organized genealogist, then you won't want to miss this genealogy mini boot camp. Author, lecturer, and instructor, Lisa A. Alzo will show you how to purge your inner packrat and bust through the clutter. In this 90-minute workshop you will learn:
How to organize family history documents, photographs, for quick retrieval
The pros and cons of going paperless
Stress-free filing strategies and creating checklists to stay on track
Effective ways for distributing and sharing genealogical information with others
Tools, apps and resources for taming your paper and electronic monsters
You'll have unlimited access to these materials, with no time limit, and learn how to finally get organized! Price: $5.95! Use promo code ORGANIZE and pay just $3.95!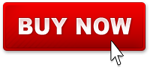 Check Out the Hack Genealogy Store
Click here to visit the Hack Genealogy Store for more information and to purchase a copy of previous Hack Genealogy Boot Camp materials.
©2017, copyright Thomas MacEntee. All rights reserved.