If you were unable to attend the Mastering Evernote for Genealogy Boot Camp  this past Saturday,  you're in luck! We've packaged the entire event – webinar videos, handouts and freebies – into one product!
We had an enthusiastic crowd with Thomas MacEntee presenting Evernote Basics and Lisa A. Alzo presenting Getting Even More from Evernote . One of the attendees had this to say on Facebook:
"I am learning so much!!! Not sure why I hadn't used Evernote before, but sure going to use it now. I just had notes in mind, but now I will be so much more organized. Awesome Thomas & Lisa!!!!"
For up to one year from the purchase date, you'll have unlimited access and learn how to harness the full power of Evernote for your genealogy research. Pretty soon, you'll find ways to use Evernote to manage other areas of your life as well! Price: $12.95. Through 31 October 2014, use promo code BLOGGER to save over 20% – your final price is $9.95!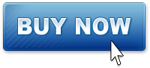 Check Out the Hack Genealogy Store
You can also purchase a commercial version of this past week's boot camp event if you want to use it for your genealogy society's upcoming meeting. Click here to visit the Hack Genealogy Store for more information and to purchase a copy of previous Hack Genealogy Boot Camp materials.
©2014, copyright Thomas MacEntee