If you were unable to attend the Affiliate Marketing Boot Camp this past Saturday,  you're in luck! We've packaged the entire event – webinar videos, handouts and freebies – into one product!
We had a enthusiastic crowd with Thomas MacEntee presenting The Basics of Affiliate Marketing and Creative Affiliate Marketing Campaigns and Methods.
Have you ever wanted to earn extra money to support your "genealogy habit" or any other hobby? Maybe you want to supplement your income in order to further your education or upgrade computer equipment? Perhaps you even want to set up a part-time or full-time online business in the genealogy field or some other field? Affiliate marketing may be the perfect resource for your goals.
You'll have unlimited access to these materials, with no time limit, and learn how to use earn money online using affiliate marketing! Price: $26.95!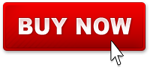 Check Out the Hack Genealogy Store
Click here to visit the Hack Genealogy Store for more information and to purchase a copy of previous Hack Genealogy Boot Camp materials.
©2015, copyright Thomas MacEntee